The Australian dream is costing migrants tens of thousands of dollars and career opportunities
April 6, 2023
Posted by:

admin

Category:

Immigration Industry News, Immigration News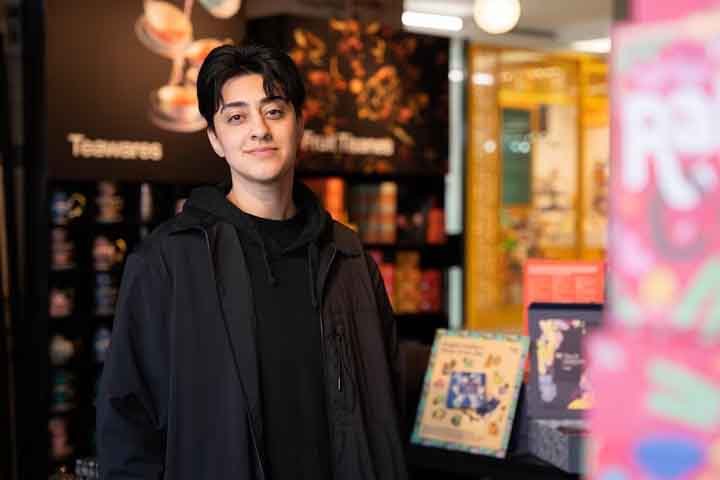 When Roger (not his real name) migrated to Australia in 2017, he looked forward to settling down in Melbourne, close to family and friends.
Just two years later, his visa requirements meant that he and his family were forced to move.
Roger was initially on a temporary graduate visa, which enabled him to study and work. Upon graduating, the requirements of his new visa saw him move to a regional area to work in his field of study.
He was left with two options — Darwin or Hobart.
His family chose Hobart, where Roger could pick up casual work with his old disability sector employer.
"It was just so overwhelming to know that there is so much involved in relocation and there was cost being one of the factors, and then there was the factor of moving away from your family, relocating your kids," he said.
Several flights to inspect rental properties, booking accommodation each time, paying bond, transferring registrations, and furnishing a new house would cost the family nearly $20,000.
A new visa, another $10,000. Health checks for each family member, and a migration agent to help them navigate the visa system, an additional $4,000.
He was also told the Tasmanian government would charge him $15,000 to send his two kids to public school.
On top of that, without access to Medicare, the family needed to pay for private health insurance.
The new visa also meant Roger or his partner had to work or study full time. Because Roger was only able to get casual shifts, his partner had to take on a diploma, which cost them another $10,000.
"You don't have another choice. But at the end of the day, it's not just the financial pressure, it's the mental stress, it's the agony, the frustration that's involved in this whole process," Roger said.
Roger found himself working around the clock to pay for this unplanned move.
"I would work morning, afternoon, night. It was not easy because I had to do it, I had to pay for all of this," he said.
"You don't even have enough time to actually assess the situation, how much pressure you're taking, how things could have been different for you if all of these costs were not there.
"They're just there by default, you have to do it."
In his home country, Roger was a dentist for nine years. He'd hoped to be able to re-train in Tasmania and help resolve the dentist shortage in the state.
But he said the stresses and costs of migrating to the state had made that impossible.
"It doesn't allow me to actually invest my time in what I'd love to do," he said.
"It just stops you."
Family sells 'almost all' their assets to migrate
Tasmania offers migrants a hopeful future but with the shock of the costs, many are left struggling and in debt.
In 2016, Nick Razani came to Australia from Iran, where he said he was no longer safe.
"Unfortunately, my country is not the best place to achieve your goals and dreams and I always wanted something bigger," he said.
He initially moved to Melbourne on a Student Visa, hoping to become a teacher. He completed a master's at Monash University and spent the following two years working in that profession.
He moved to Hobart in 2020, during the height of strict COVID-19 lockdowns in Victoria, but he soon found out teachers weren't on the list of occupations in demand, and so would not give him the best chance of getting permanent residency.
He switched to accounting at the University of Tasmania, which would cost him another $70,000.
"My family had to sell almost all of our assets, including the house and the car and whatever they kind of, had during these years," he said.
On three occasions, he was unable to pay his tuition fee on time. He received emails from the university which stated that if he couldn't pay in 20 days, they would notify immigration.
His family had to borrow more money and Mr Razani has been working three jobs to get by.
Key points:
Tasmania offers migrants a hopeful future of receiving their permanent residency visa but with the shock of the costs, many are left struggling and in debt
Skilled migrants are left having to work in industries outside of their qualifications, to meet the requirements of their visas
Recent migrants say that they have so much to offer but are not given the opportunity because they're under financial and emotional stress
"It was hard, it was really hard … struggling with paying my groceries and things, working three jobs while studying full time wasn't really easy," he said.
Mr Razani has now completed his studies and is qualified to work as an accountant.
But, whenever he applies for a job, he's up against many other experienced accountants.
After all his hard work and without a job in accountancy, he fears that once his short term visa runs out, he may be deported.
"I'm not going to lose hope. I came so far," he said.
"I have too much to share … I cannot do that in Iran with my situation, it's impossible. I'm not even safe there."
He hopes to be able to say thank you and show his family what he's achieved.
"I hope one day, I can just sit here and celebrate with my family and just say … 'we are happy now'," he said.
"I just want to be happy, safe, and protected."
Government defends visa application charges
In a statement, the Department of Home Affairs said the visa application charges were only a small part of the what it costs to migrate to Australia.
It also said the chargers were not used for processing visas but instead were collected as a tax which then went to consolidated revenue.
Tasmania's Department of Education described the fees for migrant children to attend school as some of the most affordable in the country.
A spokesperson from the Department of State Growth said "interest in Tasmanian nomination is consistently higher than the number of nomination places available".
While Mr Razani and Roger understand the visa system is designed to ensure those who arrive in Australia are productive members of society, they argue it is having the opposite effect.
To keep their heads above water, both are working in fields that are not relevant to their studies, which in both cases are professions that are in short supply in Tasmania.
They argue they could be far more productive if they weren't burdened by enormous debts and arduous visa requirements.
"If I were a dentist two years ago, it would've been really good for me, and it would've been amazing for the community in a greater sense," Roger said.
"I would've been paying a lot more taxes than I am now, and I know there is a shortage of dentists and other health professionals in regional areas."
His student visa cost him about $4,500 and he paid $60,000 in university fees.
Post Source: (ABC News: Maren Preuss)