industries
Travel and Aviation
Consulting
Study popular tourism destinations and improve your sales skills to successfully advise your clients on the best travel options.
Business Services
Consulting
We consider all the drivers of change – from the ground up and we'll motivate and support you to make the change.
Consumer Products
Consulting
Design repeatable growth models and innovation pipelines that generate new products with higher potential and lower risks of failure.
Financial Services
Consulting
We work buy-side and sell-side and give our clients hard-hitting and objective answers and focus hard on the best opportunities.
Energy and Environment
Consulting
We work across all the major construction geographies and end sectors, meaning we understand the underlying drivers in construction markets.
Surface Transport &
Logistics Consulting
Scheduled transport operations, from broad market trends and strategy to the development of integrated commercial strategies.
testimonials
Array
Abu Sayed Huq
Melbourne
From the start Nupur Sharma guided me through the immigration requirement and relevant form and procedure to achieve a fast and complete submission of my wife's application for Spouse visa. Nupur thought about all aspects of paperwork as to ensure that all relevant paperwork has been submitted and so immigration department does not request or have the scope to request any omitted documents hence the process is faster.
Array
Kanika Khurana
Melbourne
I was at a stagnant point in my career. I knew I had the expertise, knowledge and experience to move to a higher position to develop in my career. I wrote a resume but it was not at all influential. Then I was introduced to Premium Migration Services, who identified and outlined valuable information for potential employers in my resume and the finished product was a work of art. I highly recommend them to anyone who is in need of career guidance, resume writing and interview preparations.
Array
Ajay Gothwal
New Delhi
Premium Migration team is very professional and proactive in their approach. They do their homework very diligently and I would recommend them to anyone who is interested in Australian migration services. Your knowledge and understanding of the Migration rules and regulations are exceptional and I was very happy to work with you during the difficult time in my personal life.
Array
Malinee Bheenick
Melbourne
I was overall pleased with the service that I received from Premium Migration Services. The team from the start made us feel very ease & tried to offer as much advice as possible & also answer all our queries. I would certainly recommend Premium Migration Services to anyone who is applying for an Australian visa.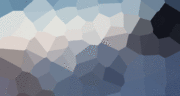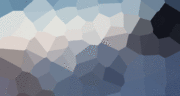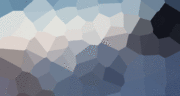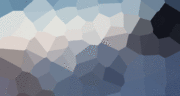 Would you like to speak to one of our financial advisers over the phone? Just submit your details and we'll be in touch shortly. You can also email us if you would prefer.
[contact-form-7 404 "Not Found"]
United Kingdom
14 Tottenham Road, N1 4EP, London, United Kingdom
Germany
148 Commercity Isola Road, M1 R43 Berlin, Germany
Spain
10 Via Della Consordia Road, S3 7ME Madrid, Spain
Head Quarter
14 Mao Road, N1 4EP, Los Angelos, USA
United States
148 Commercity Isola Road, M1 R43 New York, USA
Sales Office
10 Via Della Consordia Road, S3 7ME Miami, USA