Australian visa changes: What Labor's 2022 federal budget means for migration
November 7, 2022
Posted by:

admin

Category:

Immigration Industry News, Immigration News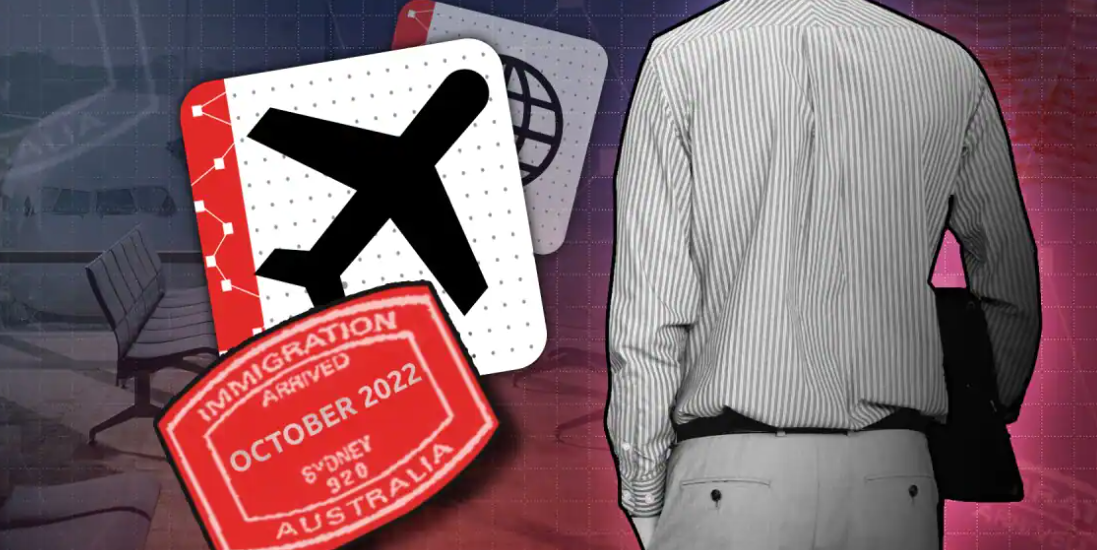 From the visa processing backlog to skilled worker visas, what does the 2022 federal budget mean for people hoping to come to Australia?
Prime Minister Anthony Albanese has defended changes made to Australia's migration program in his government's first budget.
In an interview with SBS News on Wednesday, Mr Albanese said the government had poured significant funds into the program.
The October budget provides an additional $576 million over four years to the Department of Home Affairs for activities including visa processing, offshore processing costs, and supporting refugees.
"This is a substantial improvement in funding for Home Affairs, we are getting the processing of visas going again," Mr Albanese said.
The $576 million sum includes an extra $194 million to go towards a shortfall in funding for the maintenance of offshore processing centres, including nearly $150 million to spent in the 2022-23 financial year. The government plans to spend a total of $632 million on offshore processing in 2022-23.
The Guardian revealed this week that a private prison operator had been awarded a $47.3 million contract to oversee Australia's offshore processing regime on Nauru for a period of two months, and would be paid more than three-quarters-of-a-million dollars every day to provide services for approximately 111 detained people for 62 days.
Addressing Australia's visa backlog, Mr Albanese told SBS News there were almost a million people in the queue for visas when Labor took office and that had exacerbated skill shortages in Australia.
"It's also having an impact on families for family reunion, it's having an impact on people who want to visit Australia and on our economy," he said.
"It's a substantial increase in investment that we're doing, consistent with what we said before the election." But not everyone is happy with some groups saying the budget had failed to live up to expectations.
What was in Labor's federal budget?
The previous Morrison government cut migration program funding to the Department of Home Affairs by $875 million over four years, while keeping the number of places for skilled and family visas to 160,000. Visa processing times have since blown out and Australian businesses have complained of being unable to hire enough people with the right skills.
The Albanese government previously announced it would increase the permanent migration program to 195,000 in 2022-23. This includes visas available for skilled migrants and family members.
No change to this number was included in the budget but the government did introduce a new Pacific Engagement Visa for nationals of Pacific Island countries and Timor-Leste. Up to 3,000 places will be available each year from next year, in addition to 195,000 available as part of the permanent program.
The budget also revealed the number of skilled visas available as part of the program would increase significantly from 79,600 to 142,400. This will include employer sponsored, skilled independent, regional, as well as state and territory nominated visas.
When it comes to family visas, more parent visas will be available, with the government increasing the allocation from 4,500 in 2021/22, to 8,500 this year. Partner and child visas will remain demand-driven with no limit placed on these. There will also be around 500 other family visas, and 100 special eligibility visas available. The humanitarian visa program will stay the same with 13,750 places available in 2022/23, and an extra 16,500 for Afghan refugees over four years.
Visa processing times in focus
At the Jobs and Skills Summit in September, the Albanese government promised to accelerate visa processing times and announced an extra $36.1 million to hire up to 500 people for nine months to help address wait times.
Immigration Minister Andrew Giles told the summit there were almost one million visas waiting to be processed when Labor won government in May. The median processing time for a temporary skilled visa had since come down from 53 days in May, to 42 days in July.
In a statement on 14 October, Mr Giles said the department had processed more than two million applications but there was still a backlog of around 872,000 applications due to a dramatic rise in demand since the opening of the borders after they were closed to international arrivals during the COVID-19 pandemic.
"Australia is … experiencing a rapid rebound in visa applications," Mr Giles said. "We have received nearly 2.22 million new applications since 1 June 2022, compared with nearly 495,000 for the same period in 2021."
Mr Giles said the Department of Home Affairs had already added 260 more staff to support visa processing, and more were being recruited and trained in the coming weeks and months.
How does the federal budget impact visas?
Ahead of the budget, former Department of Immigration secretary Abul Rizvi said the government would need to provide a lot more than the previously promised $36.1 million for Home Affairs to get on top of its workload and bring down processing times.
But he said whether the new government would reverse the $875 million cut in full would depend on the reasons why it was done in the first place.
"Some of the reasons may have been quite sensible and so you wouldn't want to reverse them," Mr Rizvi said. "But obviously when you've got the massive gridlock in the visa system that they've got at the moment, any cut is going to be a disaster."
Mr Rizvi said money was only part of the problem, with other issues also developing over the past decade. This includes the design of visas, which he said had been changed to make them more bureaucratic.
"You've also got the problem that the culture of the department has been fundamentally changed and that's affecting the way visas are processed," Mr Rizvi said.
"Decision makers end up refusing applications for sometimes very petty reasons."
While the Albanese government didn't restore the entire amount of funding, it has announced a comprehensive review of the migration system to guide future reforms, with a focus on productivity, sponsorship opportunities and an internationally competitive visa process. A report is expected by the end of February 2023.
The government has also flagged plans to increase the Temporary Skilled Migration Income Threshold. The threshold was frozen at $53,900 per year but the government says that is too low and more than 80 per cent of all full-time jobs now had a salary above that.
Will more visas become available?
Labor promised at the election to abolish temporary protection visas and to transfer those who had been found to be legitimate refugees to permanent visas.
Mr Rizvi said he expected this would require them to be counted as part of the humanitarian program, which may require an increase in visas for the program.
The current humanitarian program allows for 13,750 places in 2022-23. An extra 16,500 places over four years have been provided for Afghan refugees.
But the government has so far chosen not to increase this number.
The Asylum Seeker Resource Centre said it was "deeply disappointed" key Labor commitments had not been met in the budget, including increasing Australia's humanitarian intake, abolishing Temporary Protection Visas/Safe Haven Enterprise Visas and providing appropriate social services for people seeking asylum.
"The 2022-23 Federal Budget failed to live up to the public expectations for a more compassionate and fair country for refugees and people seeking asylum," the ASRC said in a statement.
News Source: SBS News